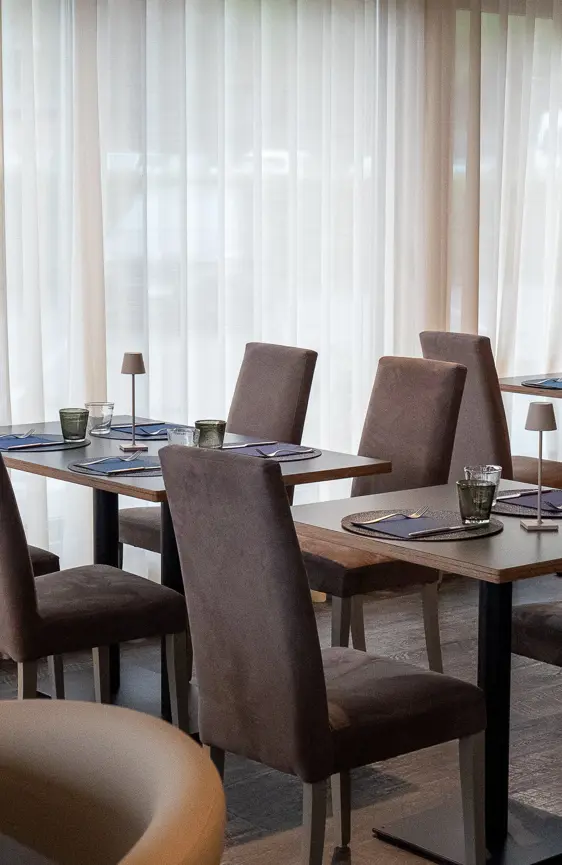 Restaurant
Ticino flavours, Mediterranean taste
A kitchen that's always open and keeps its culinary offering fresh
Hotel Rotonda's restaurant produces cuisine any time of the day. We offer the best to foodies, including home-grown dishes, international recipes and Japanese fusion cuisine – and even pizza.
Opening hours
Open daily.
Mon-Fri: 07:00 -14:30; 17:30-23:30
Sa-Fri: 08:00 -14:30; 17:30-23:30
Contact
Phone +41 91 745 10 88
Email [email protected]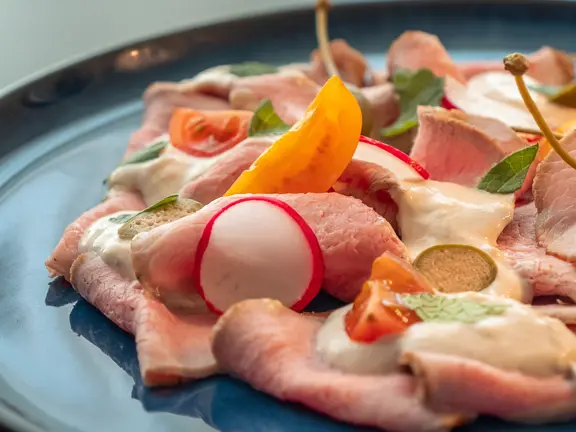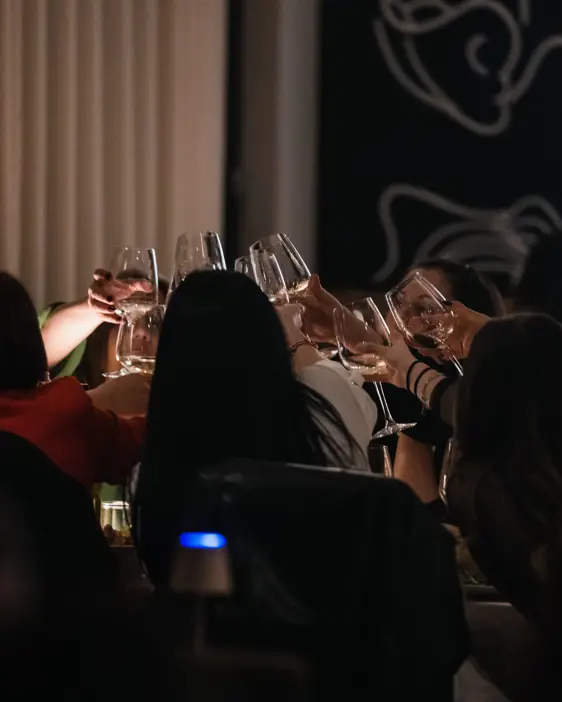 Toasts combining home-grown recipes and Latin flavours
Hotel Rotonda's restaurant produces Ticino specialities as well as recipes with more Mediterranean and international flavours. From tartare to Chateaubriand, from risottos to pastas. Excellent pizzas are also baked to take away. Each dish can be paired with the right glass of wine thanks to a wide selection of fine labels.
Lunch: the balance between
indulgence and lightness
At noon, the restaurant offers both a daily menu and a pizza menu. The cuisine is always delicious with tasty and full dishes, and meets the requirements of those wanting to self-indulge and those focusing on taste and lightness.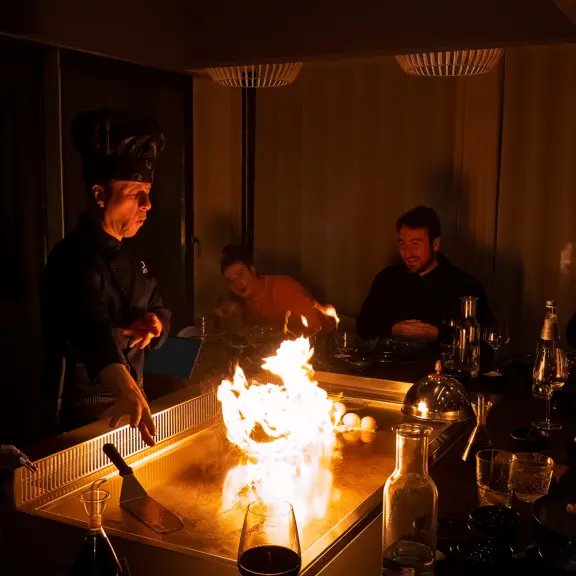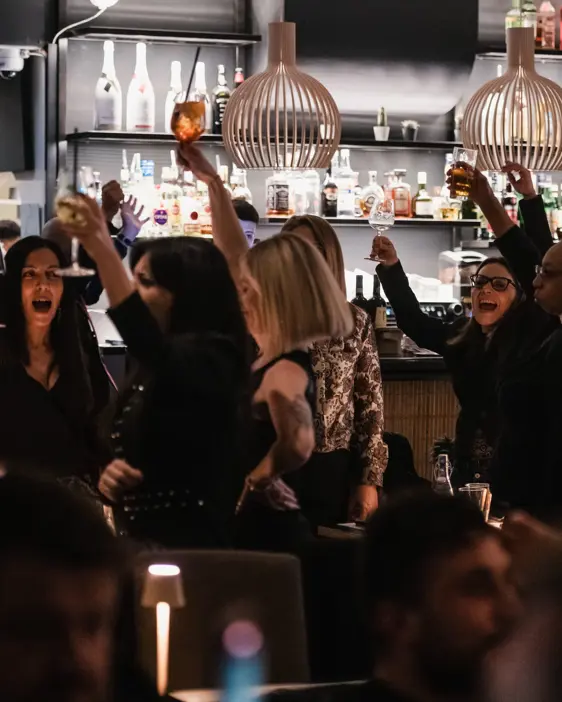 Parties, events and corporate dinners
Hotel Rotonda's restaurant is the ideal choice for holding corporate dinners, banquets, birthdays and parties of any kind. Contact us to finalise all the details for a perfect event.